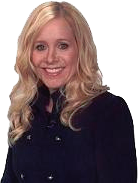 As Founder/CEO of Crime Survivors Inc., Patricia Wenskunas is a tireless advocate on behalf of the victims of violent crime – what she insistently refers to as survivors – an important distinction because victim she says, is a state of mind.
Her organization is dedicated to the proposition that with community support, respectful advocacy and hopeful healing, one can survive a violent crime, and thrive in their personal lives.
She is living proof of this.
On April 4, 2002, Patricia became a survivor when she fought off an assailant who was on top of her, in her own home who threatened to kill her if she screamed. She then jumped from a 12' indoor balcony to the kitchen floor below, and ran to find help. This was after being drugged, beaten black and blue, bound and suffocated with Saran Wrap. She almost drew her last breath.
And this was just the beginning. She had to suffer yet more humiliation and injustice at the hands of the criminal justice system itself. Again she fought back and prevailed.
It was through this tremendous negative experience that she found her courage and her voice and has used them both to help others ever since.
Patricia was one of the early proponents who worked on a California Victim's Bill of Rights known as Marsy's Law to help re-balance the scales of justice so that survivors and the families of murder victims would have rights too. Marsy's Law is now part of the California State Constitution.
She remains passionately involved and committed to bringing awareness on a host of issues and is invited to speak at church groups, high schools, forums, women's groups, victim organizations & law enforcement agencies.
She's the Founder and former CEO of Orange County Crime Stoppers, an Advisory Board member at CalVCP, an Advisory Board member at Crime Victims United, and a Board Member at The Children's Advocacy Center.
Patricia is also the owner of Creative Coordinating, a catering and event planning company. Though her time is dominated by her 501c3 work, she still sneaks in a catering job here and there.
In 2013, Patricia launched her on-line radio talk show program, Coffee Talk with Patricia. As a woman of faith, the show explores and discusses family, faith, career, women & health, and related topics. She is planning an expanded format in April/May 2015.
Her son Nathaniel and her 2 precious granddaughters are the center of her personal life. Patricia is single, loves coffee, chocolate and good conversation. She's also a wonderful example to everyone on what it means to survive and thrive.
Blog Passion for Hope: www.passionforhope.com
Patricia Wenskunas Website: www.patriciawenskunas.com
Coffee Talk with Patricia: www.coffeetalkwithpatricia.com
Crime Survivors, Inc.: www.crimesurvivors.org / www.surviveandthriverunwalk.org
Creative Coordinating: www.creativecoordinating.com
Orange County Crime Stoppers: www.occrimestoppers.org
California Crime Stoppers: www.californiacrimestoppers.org
Crime Victims United of California: www.crimevictimsunited.com
Children's Advocacy Center: www.cacpomona.org
Follow me on Facebook: www.facebook.com/patriciawenskunas
Twitter: https://twitter.com/pwenskunas
Linkdelin: www.linkedin.com/pub/patricia-wenskunas/2/906/31a
For more information, or to arrange for Patricia to be a guest speaker at your function or event, you may contact her at 949-872-7895 or by e-mail at patricia@patriciawenskunas.com